An independent banking institution that serves the upscale community of Lake Oswego near Portland, Oregon. The identity program and brand platform embrace the lake's unique culture of family, lifestyle and tradition.

Custom pocket folder and corporate stationery.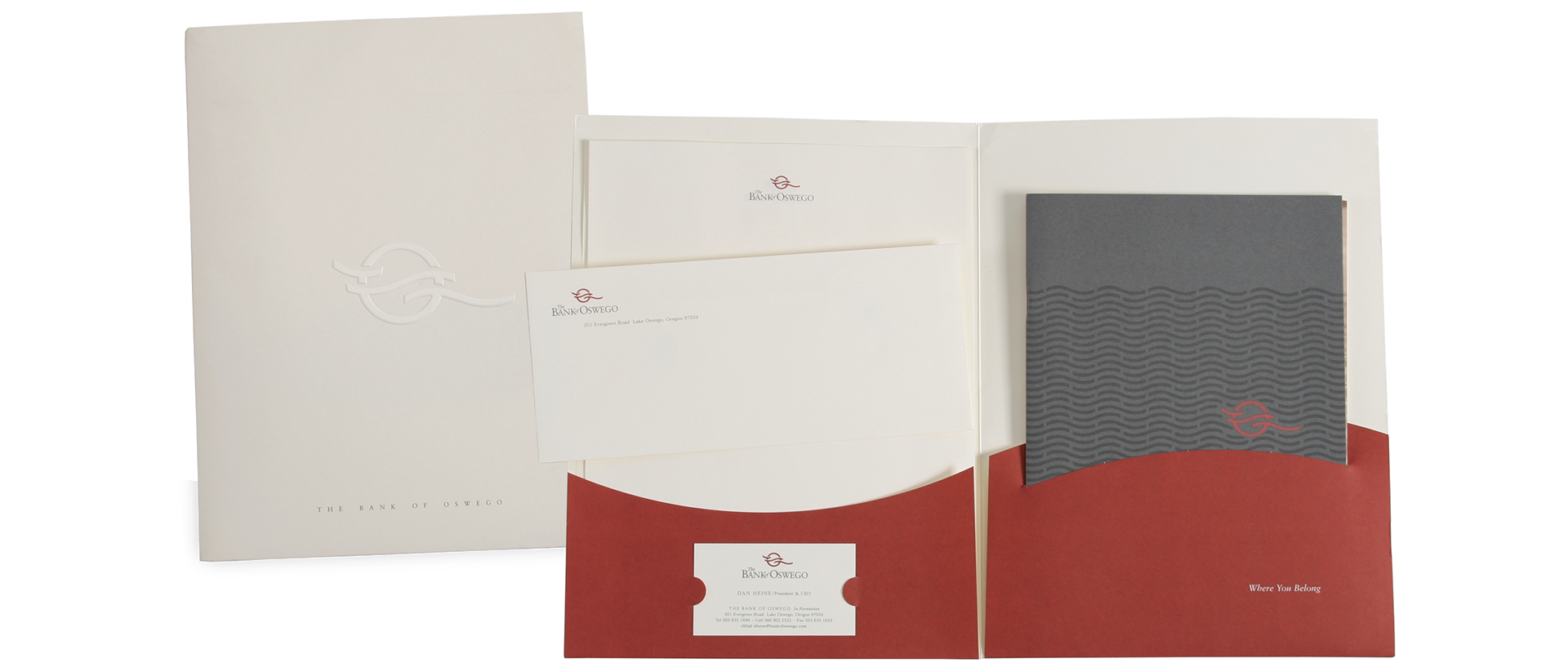 Image brochure introduces new financial institution. Stock photography with custom duotones.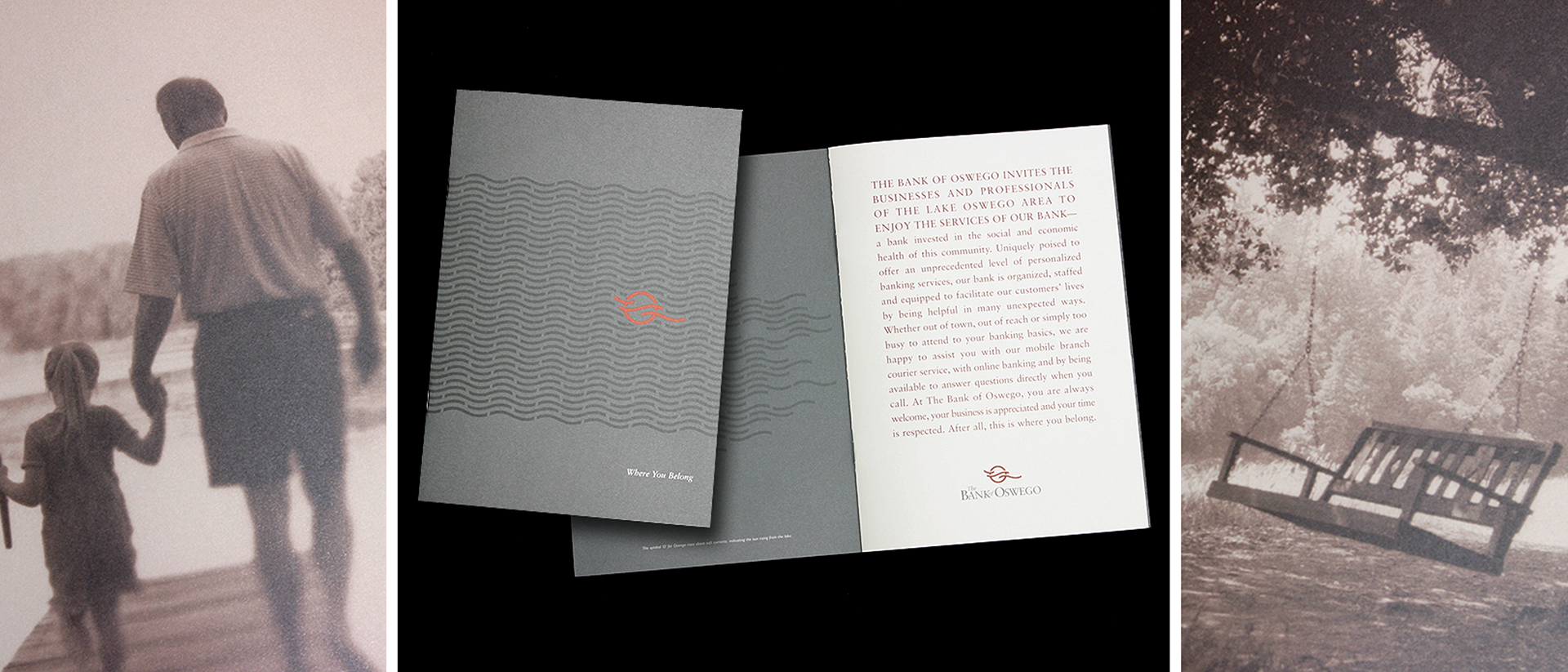 Newspaper advertising, tchotchkies and label for the bank's private reserve.