Identity for a new 24/7 service desk that helps solve technical issues company-wide for trucking giant, Con-way Enterprises.

Rotating screen-savers were remotely installed on employee computer desktops to coordinate the launch of the new IT Service Desk.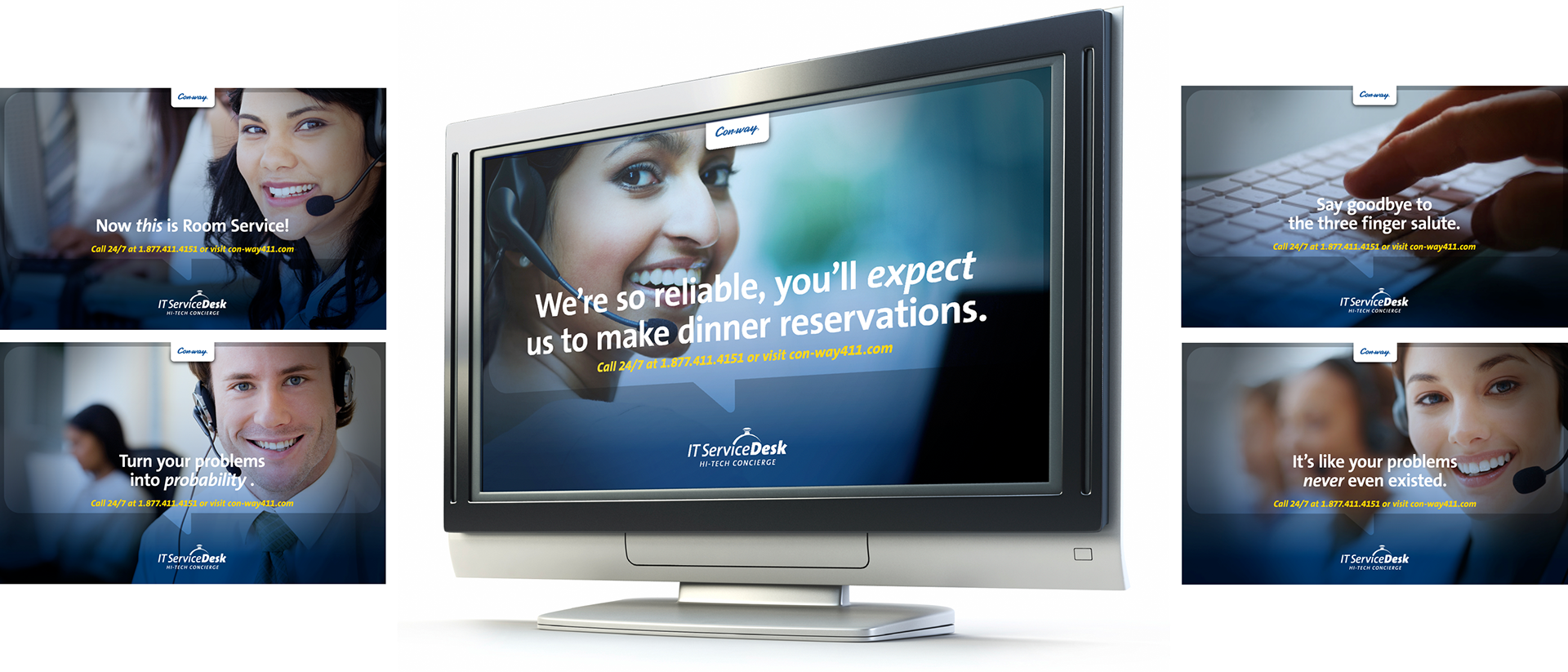 Posters displayed throughout corporate offices advertising new IT service desk.


We've all been there before... A mouse pad that helps you say goodbye to the three-finger salute.