BridgePort Brewing Company
Bridgeport closed their brewpub for a year to remodel. These posters ran on streetcars and reassured Portland that the Brewery would re-open before long.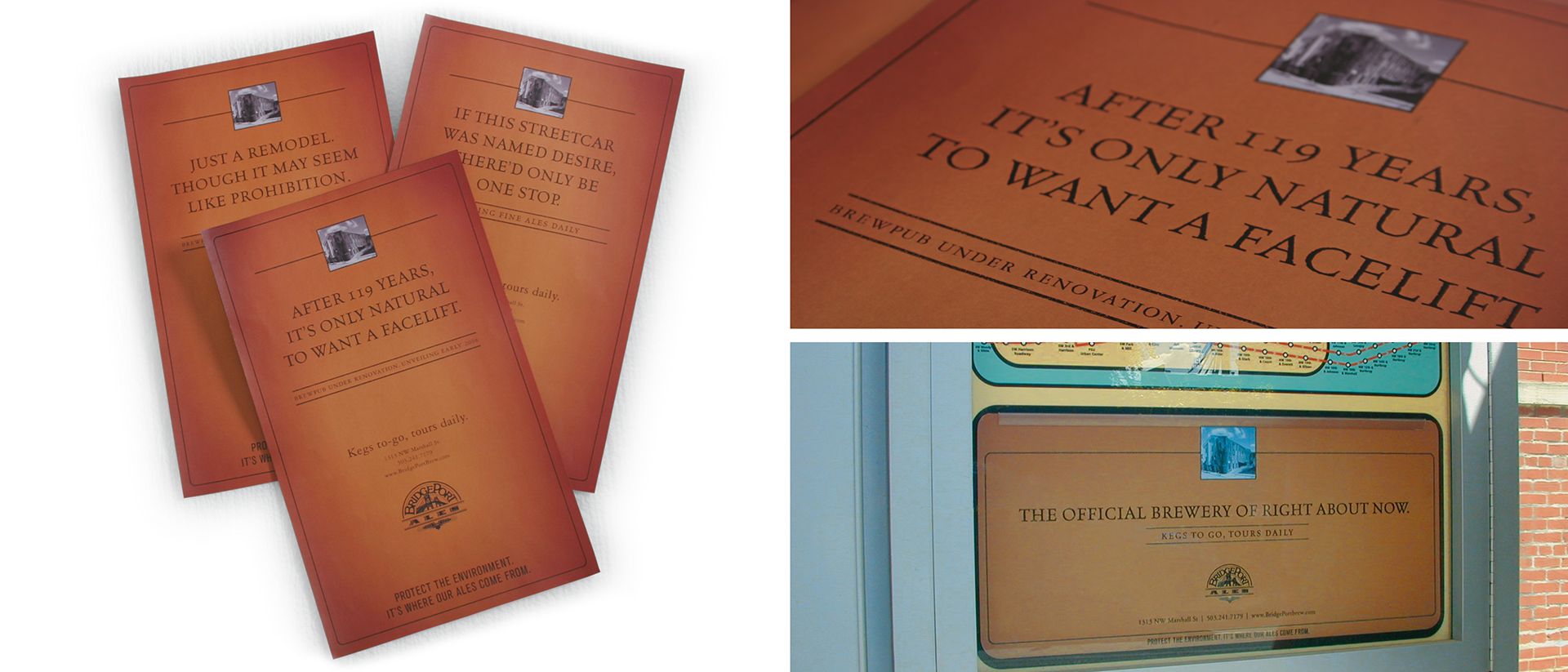 BridgePort Brewing Company
Conceptual posters showcasing a bewpub's value of hoppy goodness and hand-crafted suds. Brewed daily.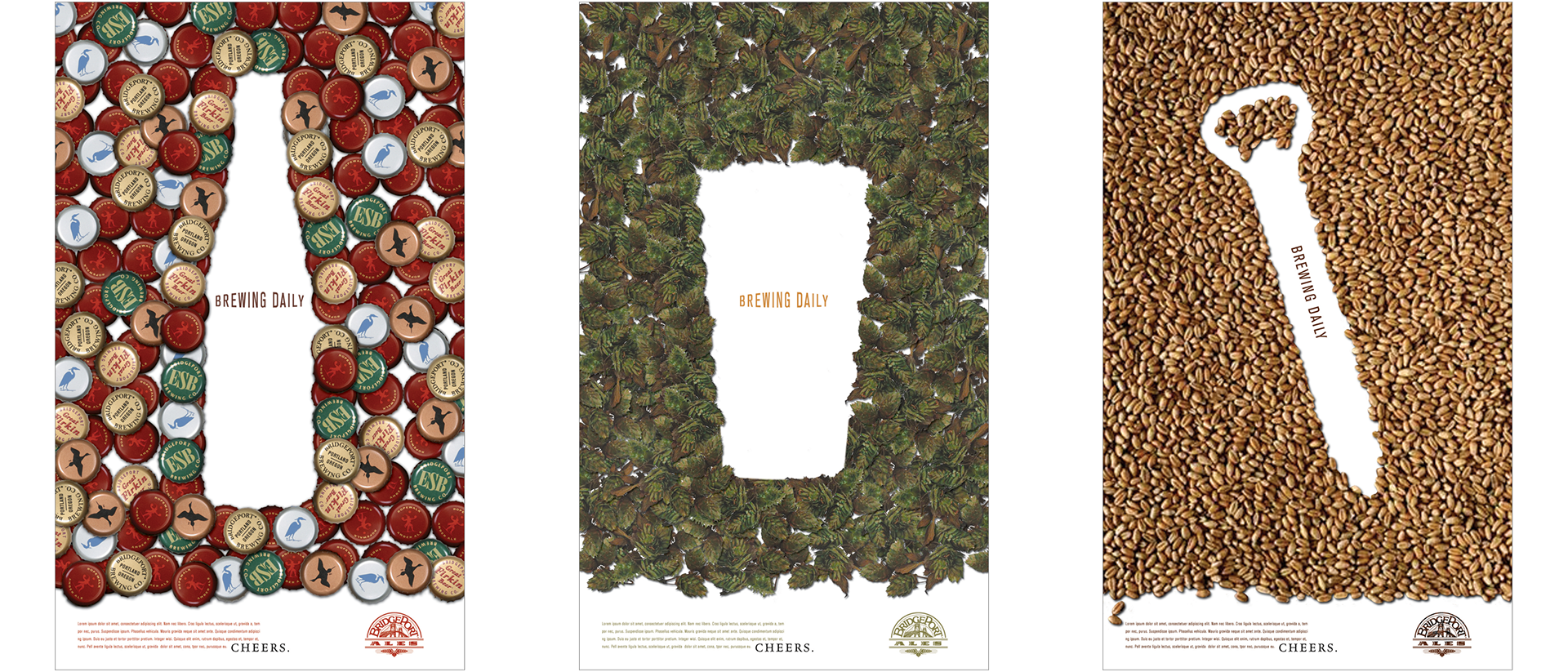 Oversized in-store POS displays for an athletic apparel company.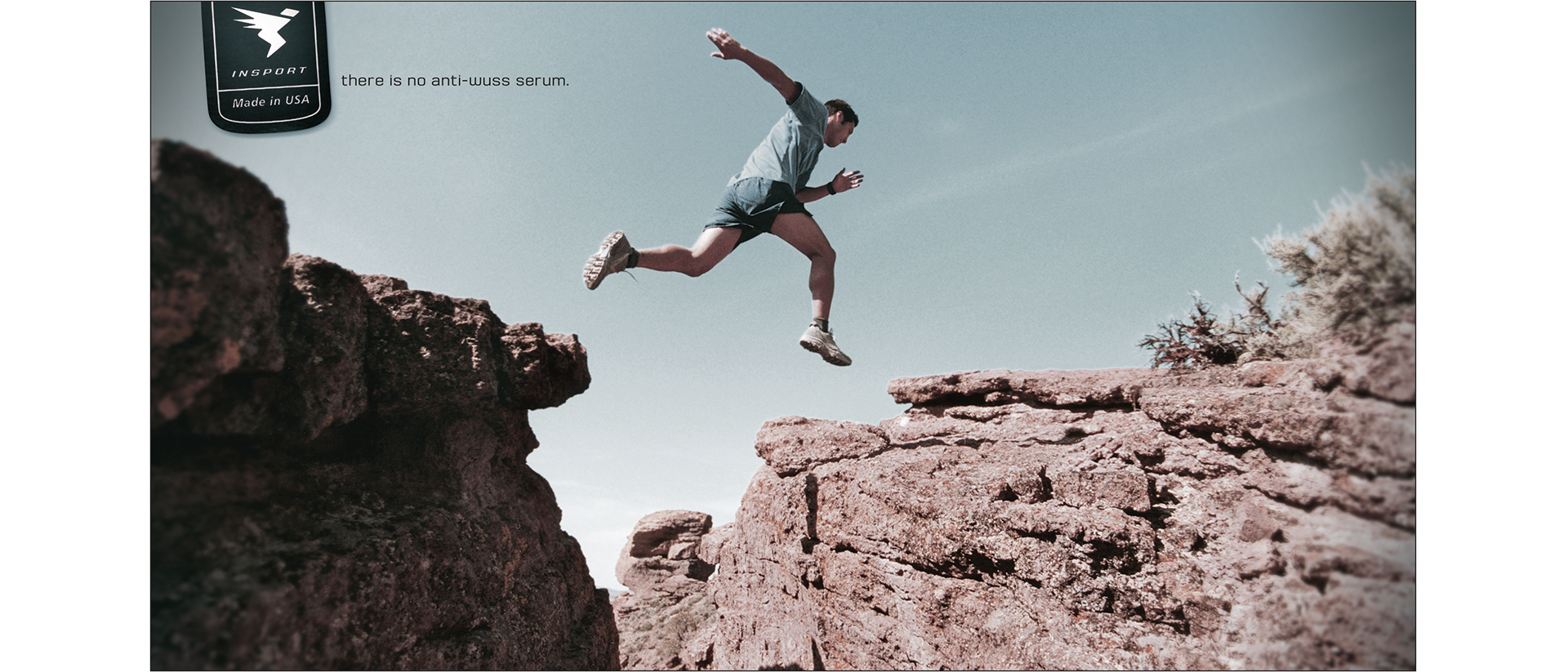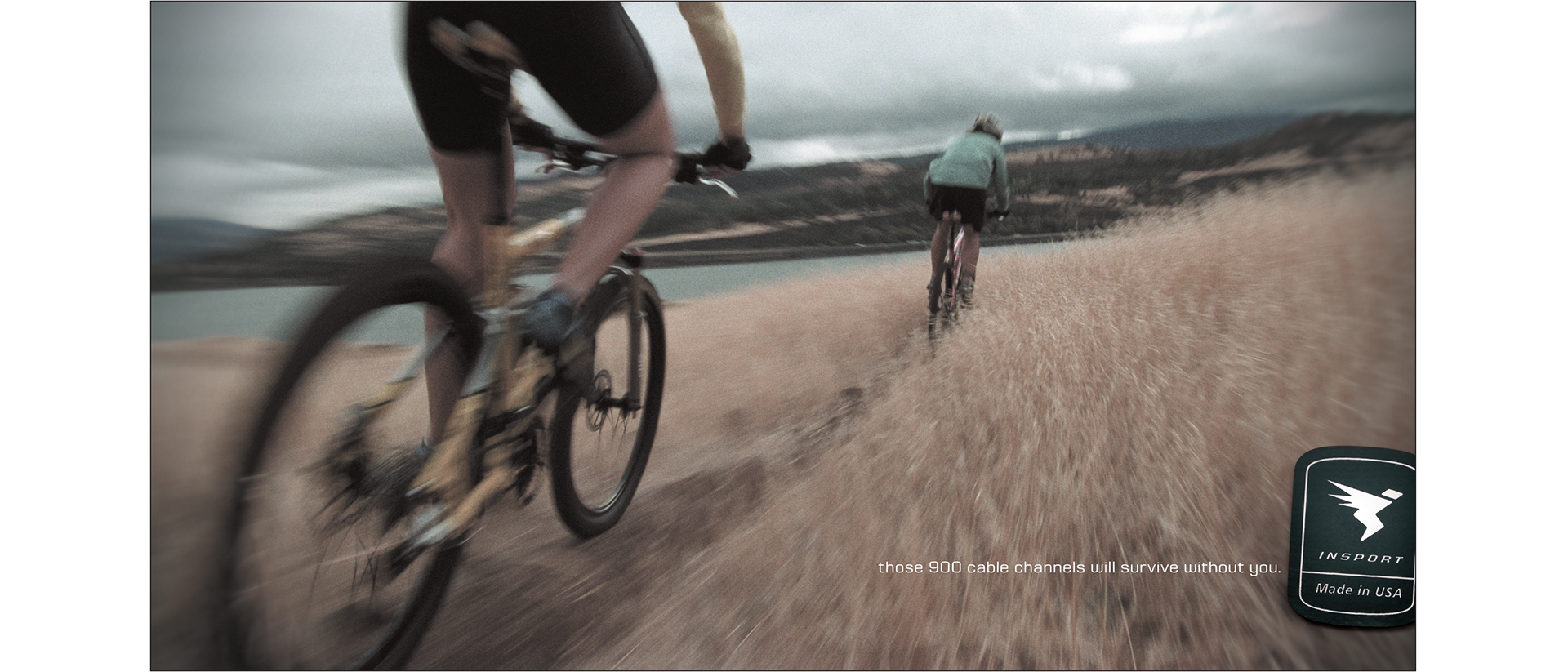 Stefan Sagmeister's speaking engagement in Houston takes on style with humor.